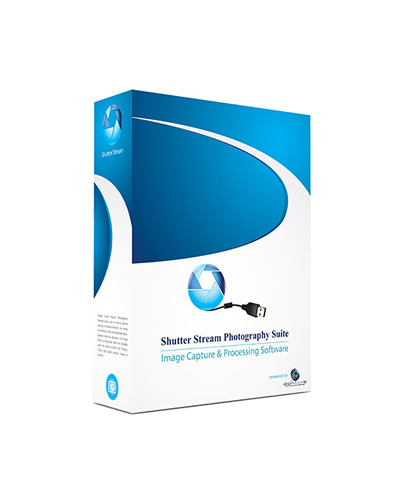 Shutter Stream Product Photography Software
SKU SSS0001
Product Details
FOR MORE INFORMATION AND PRICING. PLEASE EMAIL US AT INFO@SIMP-Q.BIZ OR CALL 657-229-5382
Live View will stream a large real time preview of what the camera sees to the main viewing window in the center of the Shutter Stream UI. This is the first step every user will take prior to capturing an image. Live View will enable all image composition tools (Camera Settings, Crop, Overlay, Rotate and Snap) and is very beneficial to users as they are able to see how their image will look prior to even capturing the photo. Live View will make is simple for users of any skill level to achieve high quality results.

CAMERA SETTINGS
Users have the ability to adjust Camera Settings and view the exposure simulation in real time on the monitor screen. Camera Setting changes can be made to: Shutter Speed, Aperture, ISO, Exposure, White Balance and Flash. Users can set and save multiple Custom Setting Profiles to allow businesses consistent shooting results and maximum ease of use for low wage/ low skilled employees. In addition to camera settings, users can adjust focal point through mouse clicks should they chose to capture in Manual Focus mode.
CROP
Crop gives users the option to Pre-Crop their subject while in Live View mode – before even capturing the image. Users will click and drag their Crop marker over their subject and as the image is captured, it will instantly be cropped. Users can define the Crop in a specific ratio (Square or Custom Ratio) if required. For example, if images are required at 800 x 500 pixels for your website, you will want to Crop at a 8 x 5 ratio (and when outputting your images from the program, resize to 800 pixels wide). Crop cannot be applied to RAW image format.
IMAGE OVERLAY
The Image Overlay feature enables users to achieve consistent product placement and shooting angles. Users will create an Overlay while in Live View mode and by doing so, a semi-transparent image will be placed overtop the Live View window that can be used to help guide your next product's placement. Multiple Image Overlays can be created and saved into the program the enabled at any time. This feature is ideal for website and catalog product photography in which consistent product views are required.
ROTATE
Users can Rotate the Live View perspective 90, 180 or 270-degrees. As images are captured, they will also be uploaded into the Shutter Stream program in the same perspective. The Rotate feature is ideal for when the camera is rotated to shoot in portrait mode for tall and skinny products or objects such as a models and mannequins.
SNAP
The Snap feature will send a command to the camera through USB to capture the image. The image is captured (with the set Crop) in a fraction of a second then sent back to the Shutter Stream program and uploaded within seconds for viewing, editing, processing and output. Images can be captured in JPG and/or RAW format.
AUTOMATED BACKGROUND REMOVAL
Shutter Stream has an integrated background removal tool which allows users to remove background of any color and replace with white in just seconds (see additional info here). This tool is completely automated and uses image recognition algorithms to understand where the product is versus where the background is. Users can batch apply the automated background removal tool to a single or set of JPG images with one click. The background removal tool will have a hard time with shadows or with products that have the same RGB color value as the background so it is suggested shoot on a contrasting background when using the Background Removal Tool. This tool can also be used in conjunction with the included clipping path tool which allows users to manually remove parts of an image and replace with any color.

IMAGE ENHANCEMENTS & COLOR CORRECTION
Shutter Stream includes a long list of tools for enhancing image quality and adjusting colors in post production. These tools include: Sharpness, Contrast, Brightness, Saturation, Levels and Curves. A great feature about these image editing tools is users can make a set of changes to a single image and apply it to an entire set of images in a batch process using a single click. These features work great when used in conjunction with the Automated Background Removal tool. Additional image editing tools include Add Canvas and Clipping Tools. Editing tools cannot be applied to RAW format images.

DYNAMIC SAVING
Captured images can be instantly saved for multiple uses with a single mouse click. Users have the ability to save a single image multiple times in different output formats (JPG, TIFF, PNG or RAW), at different sizes (pixels) and Resolutions (DPI) to different directories (local and network). Users can also chose to automatically apply an Editing Profile and add a Watermark during the export process. Images can also be transferred directly to your own FTP site during output. User will provides a single "Master" file name to the image and a suffix (customizable suffix) for each individual exported image. Custom Save Profiles can be created and saved as default presets. This feature can be used in conjunction with the Image Editing and Batch Image Editing tools and will is sure to further streamline your product photography workflow.
BATCH IMAGE SAVING
Multiple product images can be saved with one click to a specific directory (local or network). Included in the Batch Image Saving feature is batch image resizing, resolution adjustment (web or print) renaming and watermarking.
Users can instantly apply annotations and mark up images to any image(s) then attach to an outgoing email for efficient business communication.
DIRECT IMAGE TRANSFER
Looking to utilize the picture taking (image composition and capture) tools in Shutter Stream and still wish to work with a 3rd party image editing program or application (ex. Photoshop)? The Direct Image Transfer feature is the perfect tool for you. Users are able to bypass images being uploaded directly into the Shutter Stream program and rather be sent directly to any locally installed imaging application or local/network folder. Users simply define where these images will be sent, while also having the option to define instant image resizing / resolution adjustments. Then, as images are captured, they are uploaded for viewing, users can simply rename if required then sent instantly to the specified program and/or path. Watch Video
WATERMARKING
The Watermarking feature will allow users to stamp a semi transparent logo of their choice on their images when saving. Users will simply upload a logo in PNG or BMP format, choose the location as to where they would like it stamped on the image and choose the transparency level. When saving images out, users have the ability to apply the watermark to an image(s).
Save this product for later